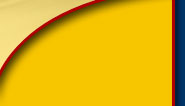 Summary Moving Policy

Many special services must be approved by your company.
Certain items (cars, boats, etc.) require approval before they can be transported.

Helpful Hints

Before the move is the best time to "clean house" – get rid of items you do not really want anymore. It lightens the load and makes moving into your new home easier for you.
It is most important you inform your Planes relocation counselor immediately of any items you get rid of.
Be aware of items we cannot transport and either use them up, give them away or plan to transport them yourself.
Organize personal documents so that they are all together for packing – this will simplify your organization at destination.
Make a list of items you need quick access to at destination; our packers can arrange to pack these "necessities" together. Things to consider: baby needs, favorite toys, clock, telephone, remote controls, light bulbs, bathroom items.
Give notice to any appropriate agencies or service providers regarding your move and forwarding address.
Arrange for utilities to be turned on at destination
Keep telephone service until the end of load day and arrange for it to start in time for your shipment's arrival at destination

Special Items

Some items, including appliances, fragile artwork, and outdoor equipment (hot tubs, play equipment) require special preparation to ensure safe shipment. A technician may be required to service the item before and/or after shipment. Special packing may be required. This may or may not be covered by your company's policy.
For Items of extraordinary value (antiques, artwork) you should have documentation of value, signatures and serial numbers. We also recommend keeping a photographic record.
Any servicing of these items will usually be scheduled for packing or loading day.
Notify your Planes Counselor in advance concerning any special items you have that you think will need special preparation for the move.

Automobiles

Remove all personal belongings prior to loading day.
Gas tank must be at the ¼ tank or lower.
There must be no obvious fluid leaks
Examine the vehicle's exterior condition carefully at origin and destination.
Provide one set of all keys to the moving crew.

Your Move

Do some preparation work before the packers arrive (separate out what you will be taking, finish the laundry and dishes, take care of last minute errands, etc.).
Plan to be present during the packing (or have a designated representative there).
If some items will be going to storage, mark those items (colored tags work) or separate the storage from residence items.
Designate an area for items you will be taking with you – make sure the packers know this is the "Do not pack" pile.
Before you sign the inventory, make sure you agree with the crews' item and condition listings.
High Value Items (valued at more than $100/pound) must be listed on a separate inventory.
On loading day, you must declare a value on your goods – on the Bill of Lading.
Give the van operator and your Planes relocation counselor contact information where you can be reached during the transportation of your shipment.
Check over the inventory and perform a complete household inspection to make sure everything has been loaded.
Check off the inventory at destination as your items are brought into your home. If any items are missing, note this on the inventory and have the van operator sign the list. NOTE: This is the most important factor in filing any future claims on missing items.
Direct the crew members regarding placement of items in rooms.
Check items for any obvious damage.

Storage

Make sure all appliances are clean.
Designate items that will go to storage if not the entire shipment.
Make a list of items you might need during the time your goods will be in storage. Take into consideration the length of the storage time – change in seasons, legal/tax documents you may need, school records, medical records.
No perishable items can be put into storage.

Coverage

Amount of auto coverage varies according to company policy.
Review your household goods coverage for any limitations and for information on how to protect high value items.